Fire Fighting Truck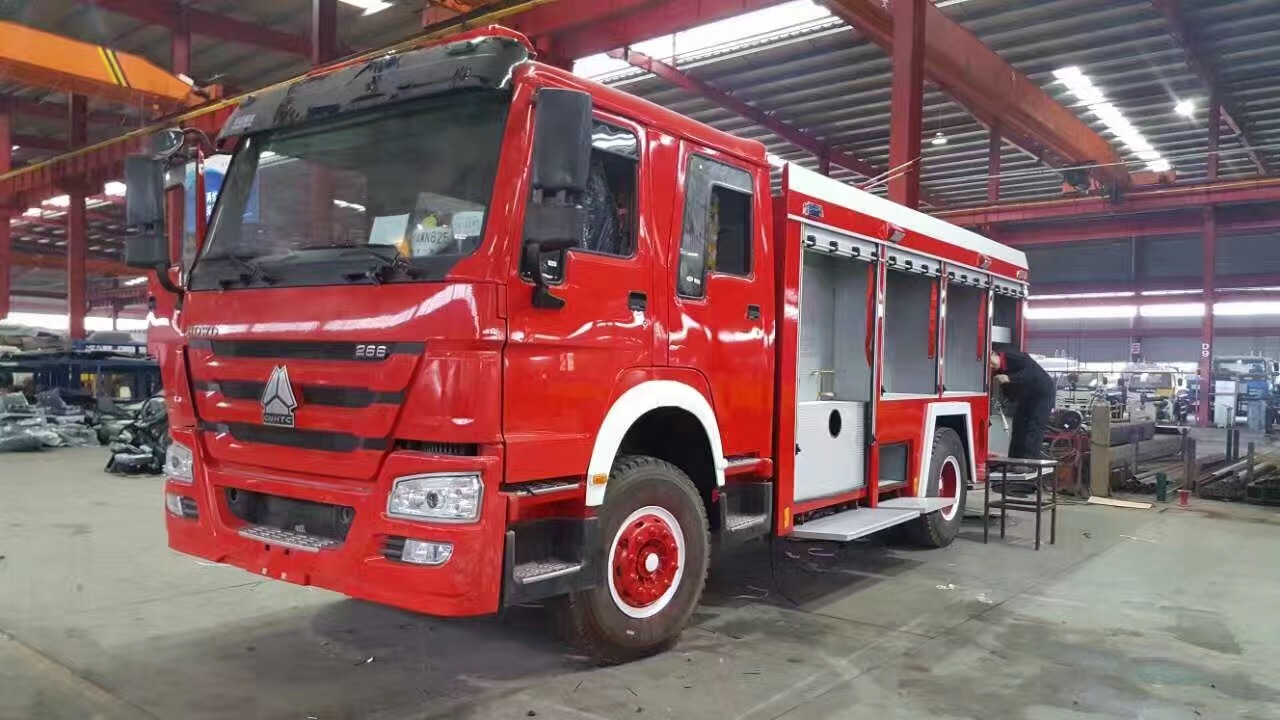 Fire Fighting Truck


Item
Unit
Description
Model
Fire Fighting Truck
Dimension
mm
6785*1970*2895
Tank Dimension
m3
Water Tank
Foam Tank
3
Curb Weight
kg
4425
Wheel Base
mm
3300
F/R track base
mm
1504/1425
F/R Axle -Load
Kg
2000/3000
Approach/Departure angle
.
24/12
Traction system
4x4
Tire Specification/Number
7.50-15 / 6 Units+1 Spare Unit
Max speed
90 km/h
Number of axles/ability
2
Engine model
CY4102-C3F
Emission/kw
3856ml/70Kw, 95Hp
Diesel, 4 Cylinder, direct-line, turbocharger and after cooling.
Engine Manufacturer
Dongfeng Chaoyang Engine Co.,Ltd
Steering
Power
Transmission
DF5S900, 5F&1R
Cab passenger
6~7
Electric System
24V
Driving system
left hand
Fire Pumper
Fire Cannon
PS20 , 20L/S/1Mpa
Working Range
>40 m
Fire Pump
CB10/20
Performance
20L/s , 1.0Mpa
Remark:
Equipped with LED fire light, Fire alarm, Detection light at rear. Suction pipe of 100x2000mm x4 Units. Water Filter x1, Water Two way x1, Fire pipe O65x20m x6 Units, Fire pipe o80x20m x 6 Units.Conncetion port x1, Pipe package x4, pipe hock x 4, Ground Fire banner x 2, Underground fire banner x2, suction pipe banner x4, Powder extinguisher x1, Fire axe x2, Fire Spade x 2.